Welcome to Texas Inflatable Rentals, the home of the best selection of moon jumps, water slides, and Party Rentals in Petronila, Texas! You have made it to your one-stop shop for ALL of your inflatable moon jump needs. We are the Largest provider for inflatable party rentals in ALL TEXAS!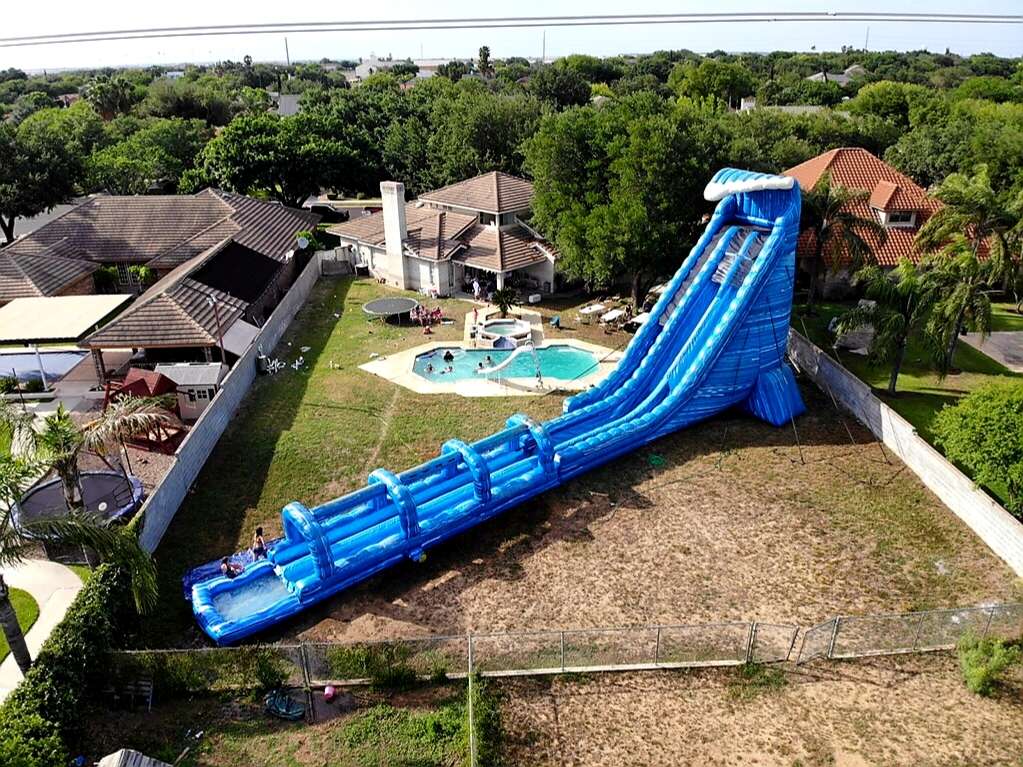 Water Slide Rentals in Petronila, Tx
Water Slide Rentals in Petronila, Texas
We definitely have this category covered, We have the Largest Selection of inflatable Water Slides Anywhere! We have more than 50 Water Slides in stock that are ready to go to any event you might have. We are home to the Largest Water Slides in Texas. we have sizes starting at 14Ft Tall going all the way to 43Ft tall. When it is hot outside and you need something to cool off check out our full inventory of Water Slides, Combo Units, Slip N Slides and other popular items. We guarantee you will find something that you love!
Water Slides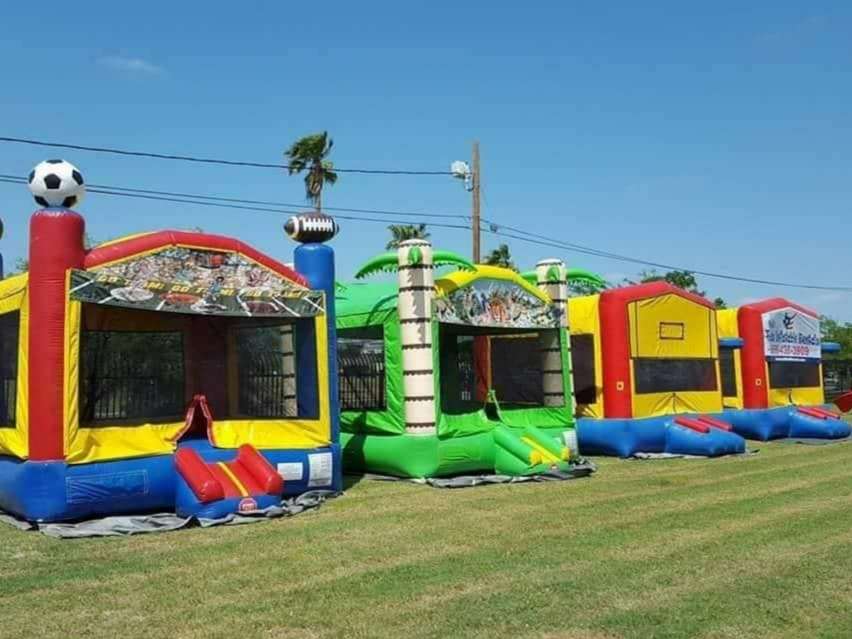 Inflatable Moonwalk Rentals In Petronila, Tx
Bounce House Rentals in Petronila, Texas
Also known as Moonwalks, Jumping Jacks, Bouncy Castles, moon bounce, Inflatable Castle or Inflatable fun house. We provide a variety of styles and sizes, Including Combos and Dry Slides. If you have a small yard, or if it is cold outside, you can rent one of our Indoor Moonwalks. A great way to entertain children, with hours of fun at your next birthday party, corporate event, school function, family reunion or block party or just a good old family get together.
Moonwalk Rentals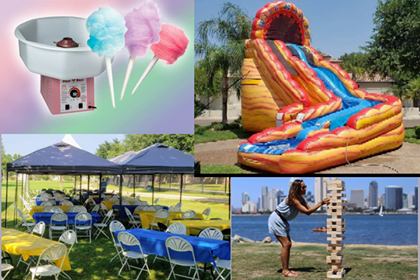 Party Rental Packages In Petronila, Texas
Party Rental Packages in Petronila, Texas
This is perfect for anyone who loves to save money, So pick one of our online packages and save. If you do not see what you are looking for, we can make you your own personal package when you pick multiple items.
Bundle Packages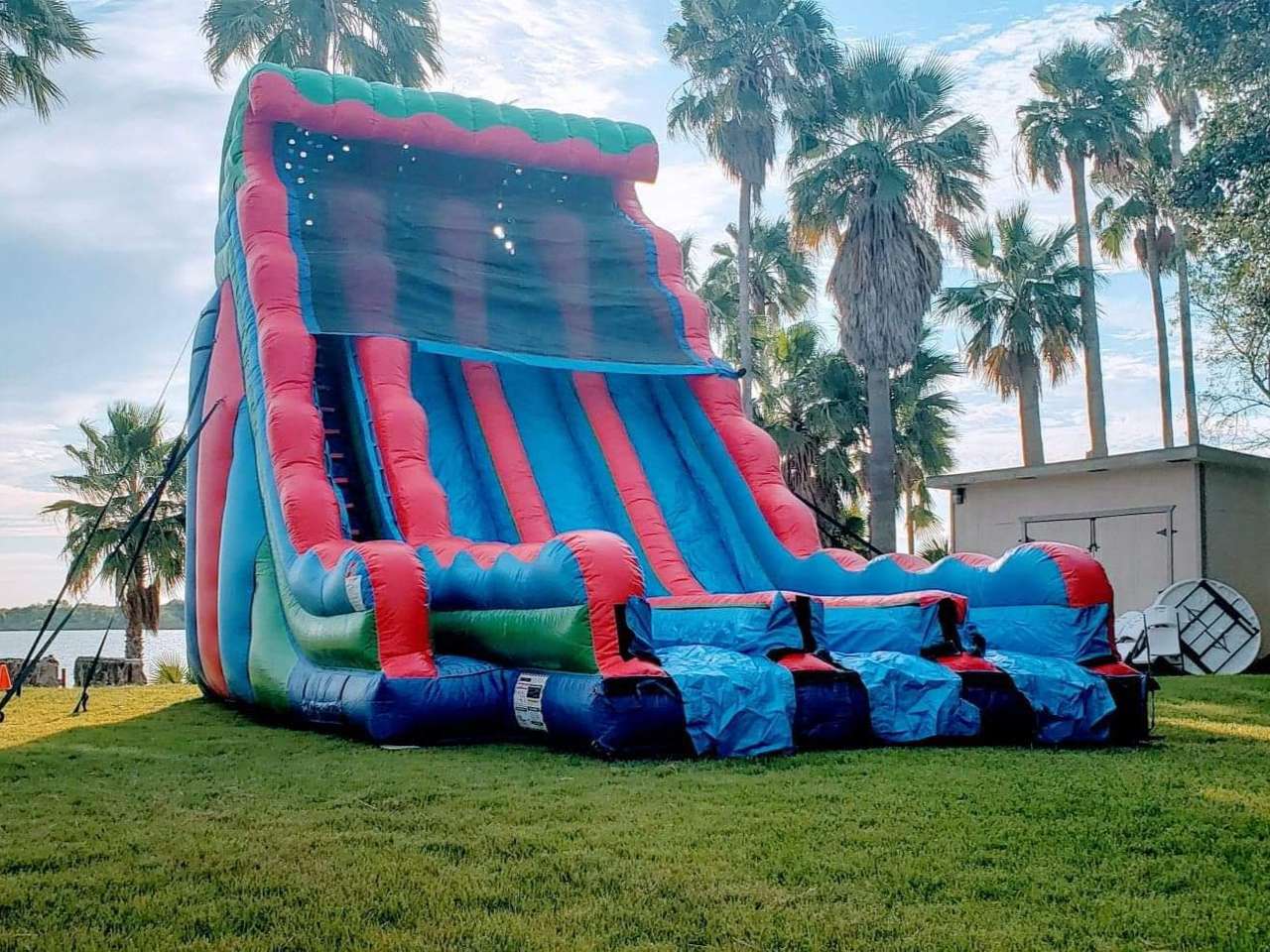 Dry Slide Rentals In Petronila, Tx
Dry Slide rentals in Petronila, Texas
This is a great options when you are looking for a dry inflatable. Many of our Water Slides can be used as dry slides. We have a very large selection and are confident you will find something that you like. We have single lane, double lane and triple lane slides. These slides are often used for school events, corporate functions, family reunions and the classic back yard party
Dry Slide Rentals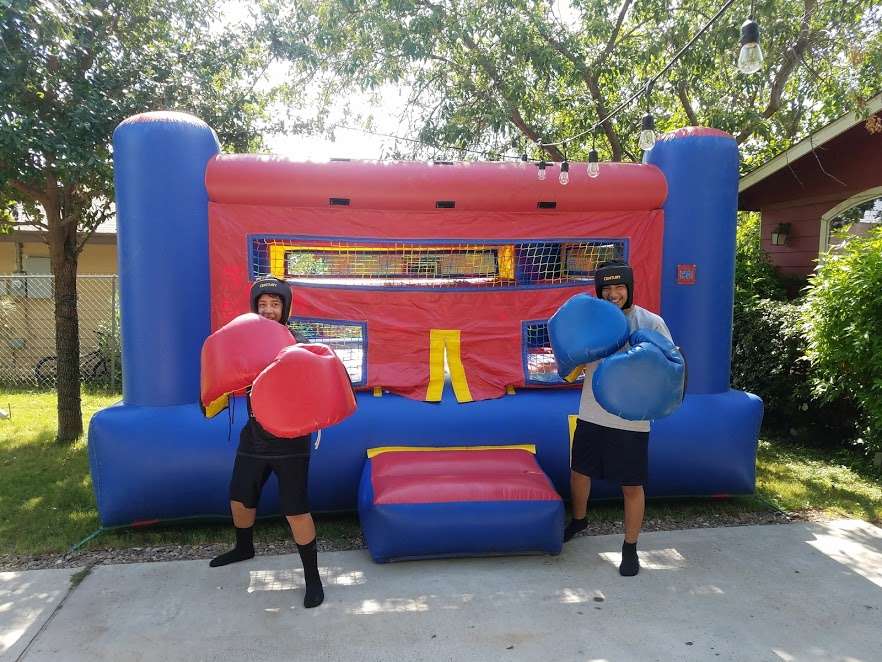 Interactive Games Rentals in Petronila, Texas
Interactive Inflatables Petronila, Texas
Great for the bigger kids and adults!
Large Inflatable Obstacle Courses. Competitive games include Inflatable Boxing Ring, Jousting, Bungee Run, Velcro Wall, Dodge Ball Arena, Fast Pitch, Giant Yard Pong, Giant Twister, G-Force and so much more.
Interactive Game Rentals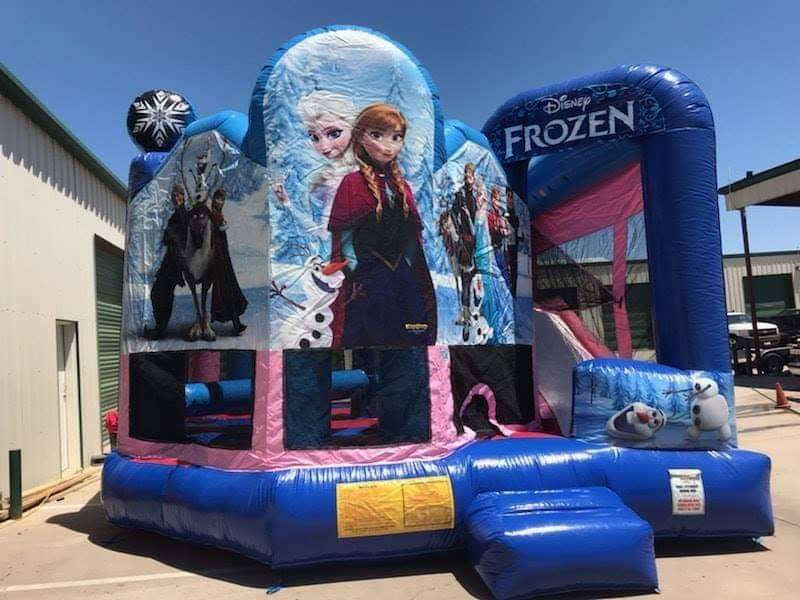 Combo Unit Rentals in Petronila, Tx
Combo Moonwalk Rentals in Petronila, Tx
This is the best of all worlds. They have a bounce house with a slide and some can be used as a water slide. we have some single lane and double lane inflatable combo units to choose from. This is great for the kids who are looking for FUN!
Inflatable Combo Rentals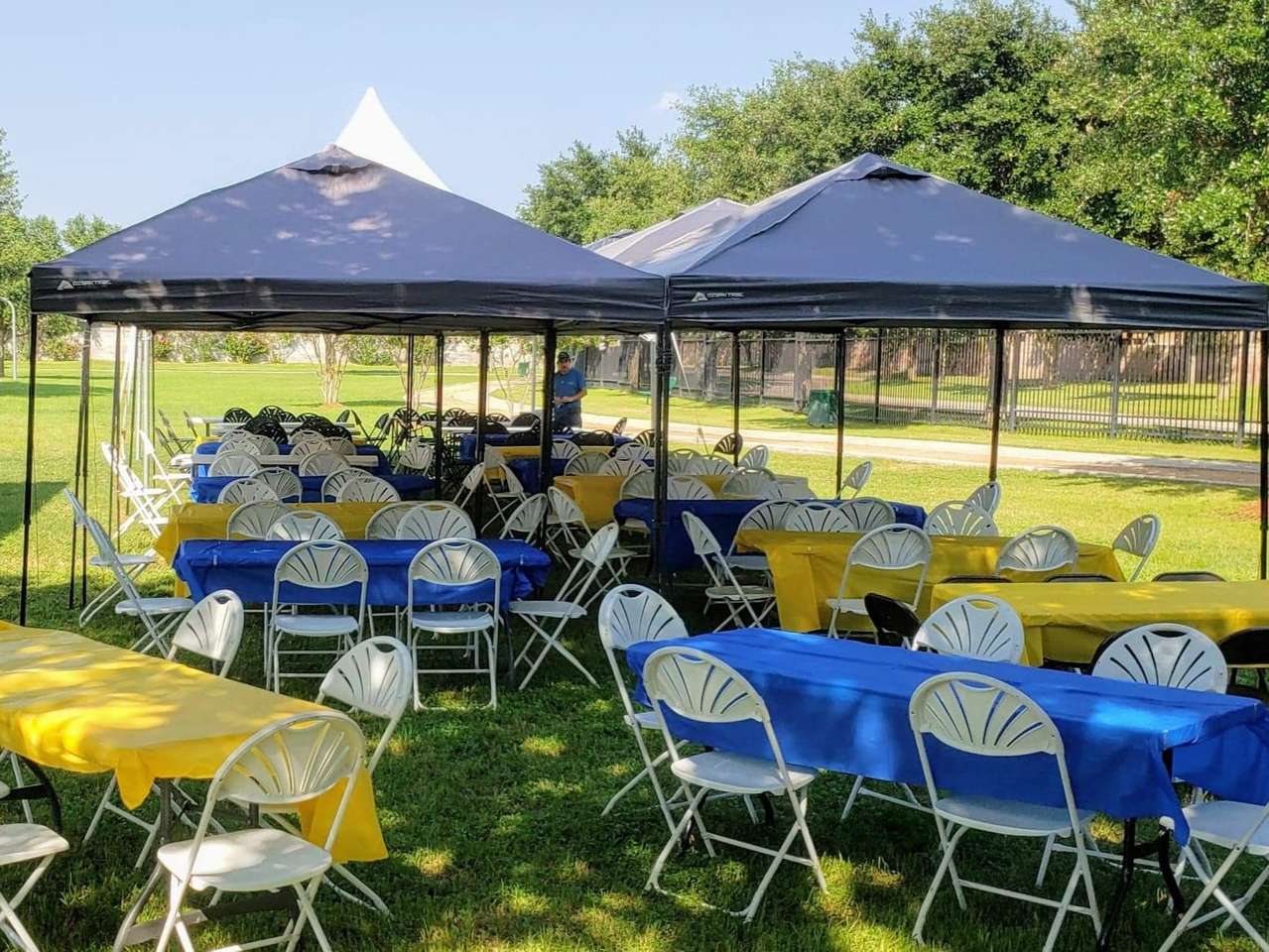 Tent and Canopy Rentals in Petronila, Texas
Tent & Canopy Rentals in Petronila, Texas
This is just what you need to add to your event to get a little shade in those Hot Summer Days or thye days the weather just isnt cooperating.
Tent and Canopy Rentals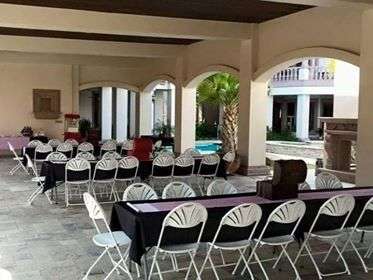 Chair & Table Rentals in Petronila, Texas
Chair and Table Rentals in Petronila, Tx
We have round tables and rectangular tables. Order what you need online.
Chair and Table Rentals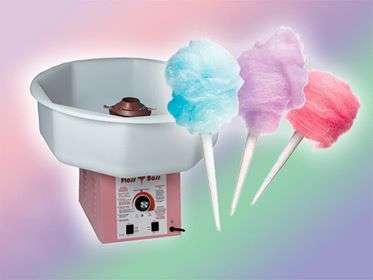 Concession Rentals & More in Petronila, Texas
Concession rentals In Petronila, Texas
Popcorn, Sno-Cone and Cotton candy machine rentals in Rockport, Texas are just what you need to make your event just that much more special. We also rent Generators in case you need some extra power at your event.
Concession Rentals & More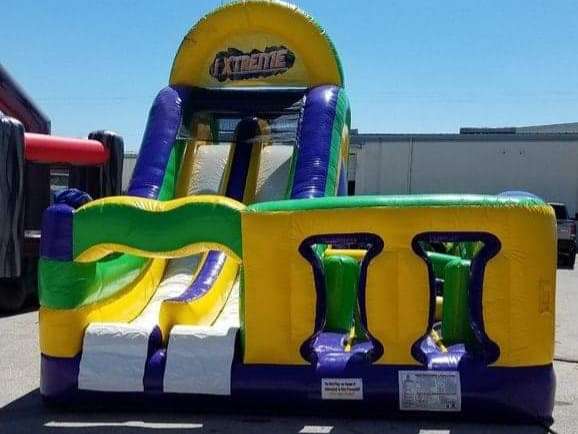 Obstacle Course Rentals in Petronila, Texas
Obstacle Course Rentals in Petronila, Texas
We have a large assortment of obastacle courses to choose from. Choose from small, medium, large and XXL . We are sure to have something that will be perfect for your even
Obstacle Course Rentals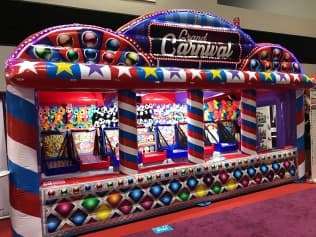 Carnival Game Rentals in Petronila, Texas
Carnival Game Rentals in Petronila, Texas
Are you having a festival or school event? We might just have what you are looking for. Check out our selection of Tub Games and others that will be the perfect match for your event.
Carnival Game Rentals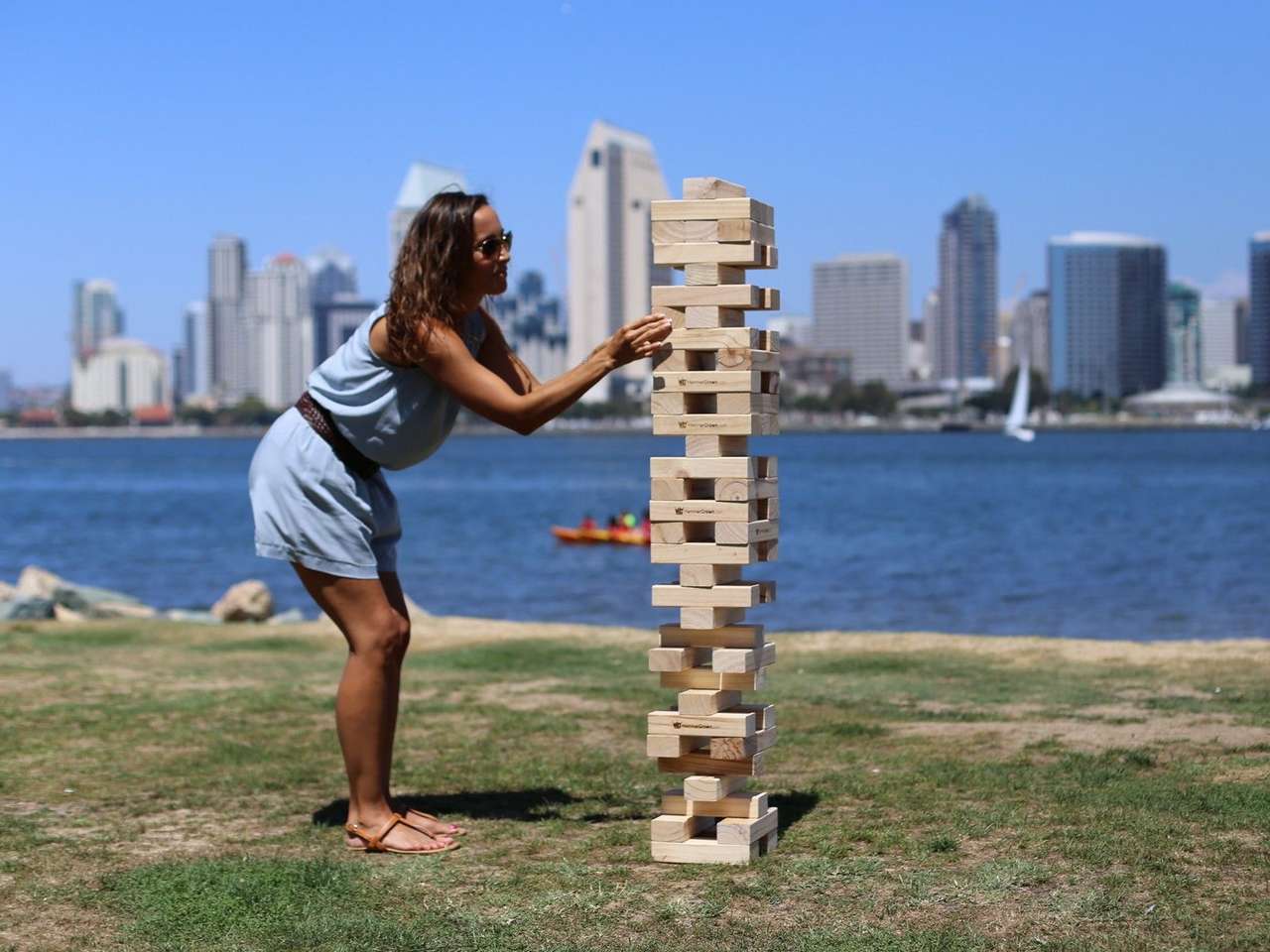 Giant Game Rentals Petronila, Texas
Giant Game Rentals in Petronila, Texas
Giant games are great add ons for your event, we are constatly adding more to our inventory. Check out games like Giant Connect Four, Giant Jenga and Giant Twister.
Giant Game Rentals
We are fully insured and state inspected as required by recent State of Texas Laws. We can legally operate anywhere in Texas. If you are a school, city, or just a careful homeowner, we can produce the necessary paperwork that your insurance company or risk management department is requesting.


Texas Inflatable Rentals is the leading provider for new and exciting moon jumper rentals and attraction for our customers. We currently have over 100 moon jump rentals and water slide rentals in stock and we are always adding more as people request different things. If you don't see what you are looking for, please give us a call.
We have a Huge Assortment of Moon Jump Rentals and Water Slide Rentals in Petronila, Texas
For years, we have been the leading provider of moon jump rentals and Water Slide Rentals in Petronila for all kinds of parties or events. That's why we strive to have the best variety and assortment of moon jump rentals in Petronila, Texas. With thousands of happy customers, we think we know a thing or two about a moon jumps rental. Our professional delivery crew will ensure your party goes off without a hitch and your guests get to enjoy that awesome moon jump.


Often you will notice we have the latest and greatest when it comes to these amazing inflatable rentals our customers call a moon jump. Although there may be many other names for them such as bounce house, moonwalk, bouncy castle, jumpy castle, jump house, moon bounce, moonbounce, spacewalk, bouncer, fun jumps, or jumper; they all have one thing in common and that is FUN! We have anything from a basic moon jump rental to upgraded combo versions or the water moon jump for the hot summer months. In our extensive inventory also consist of obstacle courses, interactive games, carnival games, giant yard games, tables & chairs, tents and more.;


Rent an Affordable Moon Jump Petronila Customers Love

At Texas Inflatable Rentals, we have you covered for all your moon jump Petronila needs! We know having a party for your kid's birthday party or a large corporate event is stressful enough. So we strive to ensure we have affordable options for your event when choosing which moon jump Petronila you need.


All of our inflatables are made from commercial-grade lead-free vinyl only from reputable manufacturers. We take safety very seriously and ensure they comply with the latest ASTM and SIOTO standards for our industry. Our moon jump Petronila, TX options are always clean and sanitized for your guests. No need to worry about our crews delivering a nasty, stinky, worn-down moon jump in Petronila. For all your moon jump rentals near me, just pick up the phone and give us a call or just order right here on our website!


Hottest Water Moon Jump Rentals for Parties in Petronila

While most of our inventory is the dry version of moon jump rentals Petronila, we also have a large assortment of water moon jumps. As some customers like to call them water slides! Our inventory of water slide rentals and wet games is unrivaled by anyone that you may have used prior to us. We have ranges of sizes to fit any age group that your guests will enjoy. Why not beat the hot Texas heat with one of the popular water moon jumps in Petronila, TX.


The sheer size alone of some of our popular large inflatable slides is unheard of. We Currently have unique options for a moon jump rental Petronila in sizes ranging from 14 ft up to 43 ft tall! We definitely hold the title for largest options in South Texas! If what you are looking for is something more manageable for your backyard, we can take care of that also. Our selection of moon jump combos is a great choice. Either way, we have something you need right here at Texas Inflatable Rentals. Also please note that many Water Slide/Wet Game rentals can be used as Dry Slides.